NUX Verdugo Series NGS6 Amp Academy Amp Modeller Pedal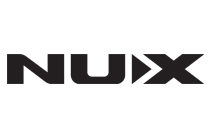 AMP ACADEMY
Nowadays the Amp-less approach is quickly becoming a trend for modern musicians—like guitarists who appreciate a variety of pedals and amps, but don't have the luxury of a roadie crew to lug all of them around. Amp Academy inherits NUX TSAC-2K (White-box Amp Modeling) algorithm which delivers the sound and feel of world-class tube amplifiers in a super-portable stomp-box enclosure. And, its huge headroom and dynamic range is a pedal friendly platform.
On Stage: Add Amp Academy to any pedal chain and connect to a mixer or PA system for excellent tone, control, and flexibility during live performance. Monitor through the in-house monitoring system or in-ear monitors. For a dedicated personal on-stage monitor, connect your pedalboard to a powered FRFR speaker.
In Studio: Connect Amp Academy directly to a recording interface for excellent guitar tone, instantly, without the need to set up an amp or microphones.
At Home (Silent Practice): Connect headphones or monitors directly to Amp Academy's 1/8" PHONE OUT to experience immersive classic amp tones in a natural sounding room without an amp.
FEATURES:
6 built-in amp models

 

through Nux's TSAC-2K (WHITE-BOX algorithm) Amp Modeling:
– Vintage (Fender Twin Reverb),
– Classic (Fender Vibro King),
– Modern(Mesa Boogie Mark I),
– Brown(Friedman HBE),
– Red(Mesa Boogie Dual Rectifier),
– Iridium(Bogner Uberschall).
Infinite more amp models through the editor software
32 Slots for Cab IRs
– 6 IR slots included in the 6 built-in Amp slots
– 12 Choptones app custom IRs
– 16 user slots at 32bit/48kHz uploadable through the software
A/B amp footswitch + 3-way (A-B-C) "Scene" option
The A/B footswitch lets you switch from clean amp style to crunch amp style immediately, while the SCENE footswitch can toggle SCENE1, SCENE2, SCENE3 sequentially.
Reverb with 2 Alt knobs (Room, Hall, Plate, Spring and Damp modes, selectable via the app)
Dirt Box FX Section

 

with a selection of digital effects editable through the app, including Compression, Boost, Overdrive and a 6-band EQ
USB Audio Interface capability – yes, you can plug it into your computer and record tracks, run Plug-In, and even do live-stream with Amp Academy.
Headphones Out through regular Output
Aux In for connecting external music source
Flexible Routing for Studio or Live situations

 

thanks to FX Loop and DI Output (side panel)
Drum & Loop function

 

– plays standard drum beats for facilitating songwriting
Full Midi compatibility, via USB
---
We Also Recommend