NUX Verdugo Series Optima Air Acoustic Guitar Preamp & IR Loader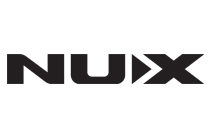 OPTIMA-AIR
NUX Optima Air is a dual-switch acoustic guitar simulator with a preamp for acoustic and electric guitar players. It simulates the acoustic guitar profiles with the best-optimized sound depending on your guitar and pickup type.
IR loader combined with a preamp which is equipped with 3-band EQ and Gain controls. And there is an additional one-knob-control Reverb effect. If you want to connect any effect pedal you can use the SEND/RETURN effect loop and add the Optima Air into the signal chain.
NUX Optima Air has a unique profile capture function, you can create your own acoustic guitar profile (IR file) by capturing your favorite acoustic guitar's sound.
There is an XLR DI output for direct line/mixer connection, headphones output for silent play and auxiliary input to connect a music player to play along.
Optima Air Pre-amp
NUX Optima Air is equipped with a pre-amp that allows you to enhance your sound by using a 3-band equalizer. The beauty of an analog circuit is that chaos makes the muse. While you tweak the knob, it affects itself and also other parameters.

Driven by NUX's white box algorithm (physical modeling) of Neve 1073, Optima Air can replicate the chaos in a compact size, while providing lots of features like USB audio stream, Reverb function, and IR Capture.
Editor Software
You can load 3rd party IRs and edit preset names through editor software. Optima Air also supports USB audio stream, which means you could use Optima Air as recording interface. You can adjust USB AUDIO routing through editor software. For WINDOWS operating system, please download NUX ASIO Driver from SUPPORT. The editor software offers you built-in LEVEL adjust knob, so you can tweak the 3rd party IR level.
FEATURES:
24-bit, 48-kHz Sampling Quality
Acoustic Guitar Impulse Response and Pre-Amp controls
15 built-in acoustic guitar profiles with IR level control
9 Preset Slots
Reverb effect
Gain, Bass, Middle and Treble controls
6.35mm (1/4-inch) Send/Return, effects loop
3.5mm (1/8-inch) Auxiliary input
3.5mm (1/8-inch) Headphones input
XLR DI Out
Micro B USB Port for USB Audio Stream and Edit Software
---
We Also Recommend