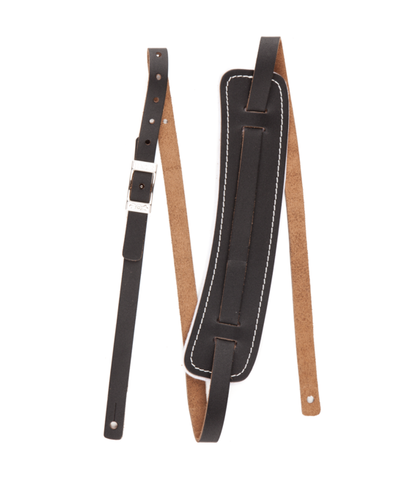 Fender Standard Vintage Leather Guitar Strap
099-0689-000
To match your style! Modeled after Fender's original vintage guitar straps that were shipped with instruments for years, but updated for greater comfort. The shoulder pad on this guitar strap has been made extra thick to go easy on your shoulder. Extra long. Buckle-style adjustment. Discrete Fender logo.
Features:
Adjustable length (52" - 55")
Provides a versatile fit for most players.
Natural belting
Aged buckle evoke a '50s Fender feel.
Sliding suede-backed padding
Comfortable shoulder relief.
---
We Also Recommend