NUX Strum Tuner - Polyphonic Chromatic Pedal Tuner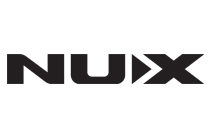 The Strum Tuner – multi-string Guitar and Bass pedal tuner. Three display modes: Classic needle type, Strobe and Polyphonic tuner.
A variety of tuning modes can be chosen, such as drop D and flat tuning up to 3 semitones. The LED matrix display can be seen clearly from anywhere on the stage.
Tuning accuracy is ±1 cent. With the tuner's rapid response display, tuning a guitar or bass becomes easier and more accurate.
True Bypass Circuitry allows quick switching without latency or loss of tonality.
Features
Two tuning modes: Strum (polyphonic) or Chromatic Intelligent switch for polyphonic tuning and single string tuning.Strum tuning model needle or marquee display
Drop D tuning Flat tuning and A4 frequency range True bypass circuitry allowing you to switch  the signal quickly in and out without latency or loss of tone
Compatible with both Guitar and Bass.
---
We Also Recommend